The International Trade Blog
Import Procedures
International Trade and COVID-19: Where We've Been, Where We're Headed
On: April 28, 2021 | By: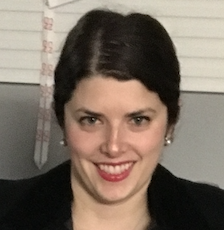 Helen Mann | 6 min. read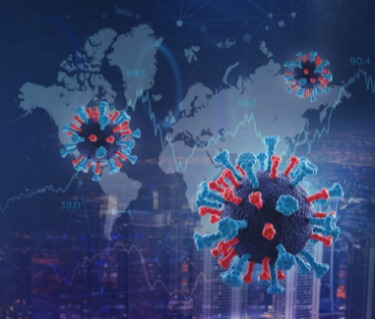 To say that 2020 didn't turn out as expected would be an exercise in understatement. A combination of global economic disaster and trade-hampering policies marked the year. The coronavirus ripped through supply chains, disrupting economies worldwide. Trade wars raged. Policy changes kept importers and exporters in the United States on their toes. As the U.S. (and indeed, the world) struggles to overcome last year's challenges, exporters have their own set of obstacles to grapple with.
COVID-19 was first reported within United States in January 2020, and social distancing and lockdowns began shortly after. Policies were aimed at reducing infections. Unfortunately, they also triggered an economic meltdown. The National Bureau of Economic Research, a research group tasked with tracking economic cycles, determined that the economic recovery in the United States came to an end in February 2020. By the second quarter, when lockdowns were in full swing, U.S. GDP plunged at an annualized rate of 31.4%.
"There's a movie called The Perfect Storm, and that describes the challenges that importers and exporters faced as the result of a pandemic," said Chris Adderton, Vice President of the Council of Supply Chain Management Professionals. "The coronavirus, compounded with a change in policies around tariffs and a rapid change in the demand cycle, impacted all forms of freight."
COVID-19 (and the ensuing economic shutdowns) caused dramatic changes in trade levels globally. In October of 2020, the World Trade Organization (WTO) announced that merchandise imports and exports had had their sharpest contraction on record during the second quarter, falling 14.3% worldwide. The drop was particularly pronounced in Europe and North America, where exports declined by 24.5% and 21.8% respectively. Shortly after, the Census Bureau announced that the U.S. trade in goods deficit in November reached an all-time high of $86.4 billion.
A Reduced Workforce and Backlog of Containers
Most of the turbulence can be attributed to changes in economic activity, but the virus also caused some specific headaches within the import/export business itself.
The impact of the pandemic and ensuing lockdowns was felt particularly keenly at U.S. ports, where a combination of a reduced workforce and a backlog of freight created a container imbalance and sent shipping rates sky high. "The trade imbalance is getting pushed to extreme levels because there's so many imports coming from overseas," said Henry Byers, market expert on international trade data at FreightWaves. "At the peak of the 2014 port strike at the Ports of Los Angeles and Long Beach, there was a backlog of about 28 ships coming in. Now we've had a backlog of over 30 ships every day since Christmas."
As if that wasn't chaotic enough, the import pileup incentivized ocean carriers to move containers as quickly as possible, even when it meant eschewing exports. "Ocean carriers have been moving containers back overseas empty. At the Ports of Los Angeles and Long Beach, for every four containers, three go back empty. One has an export," Byers explained.
China Trade Deal, COVID-19 Collide
Although there isn't a right time for a global pandemic, COVID-19 showed up at a moment that was particularly inopportune. The United States and China had just signed a phase one deal in January 2020, after nearly two years of escalating tariffs on one another's goods. As part of the truce, the United States agreed to let up on certain tariffs, and China agreed to increase its purchases of U.S. goods by $200 billion (over a two year period) in exchange.
COVID-19 derailed both the budding relationship between the two countries as well as China's export purchasing capabilities. According to statistics compiled by the Peterson Institute for International Economics, the target value of United States exports to China was $159.0 billion in 2020. By the time the year concluded, China-bound exports covered by the agreement had only reached $93.7 billion, or 59% of the target amount. Six months after agreeing to the phase one trade pact, both China and the United States abandoned plans for a future agreement.
Lingering Issues
2020 was not the kind of year that any of us wanted. But even with it in the rearview mirror, several of last year's problems have not yet been put to bed.
The good news is that the economy is in better shape than it was in 2020. But even in a more sound macroeconomic environment, uncertainty about future outbreaks looms. "Certainly employment is doing better and manufacturing has picked up. There's an inherent demand that's being built through transfer payments and low interest rates. But until we approach herd immunity, work can't resume in a normal way," Adderton said.
Export statistics reflect this reality. Factory shutdowns, safety concerns and supply chain kinks ate into the sector as a share of GDP last year. From 2010 to 2019, goods and services exports generally comprised 12-13% of GDP. In 2020, that number slipped to 10.2%.
Bureaucratic changes also remain. Although the United States was the second-largest trader of COVID-critical products (including imports and exports) last year, according to the WTO, the country implemented export controls on some of those items. Leslie Glick, Co-Chair of the International Trade and Customs Specialty Team at Butzel Long explains: "COVID had a big impact on exports. We actually had COVID-related export controls on PPE products. That's slowing down exports and it's still going on."
One bright spot is new trade agreements. The U.S.-Japan Trade Agreement and U.S.-Japan Digital Trade Agreement entered into force on Jan. 1, 2020. Then, on July 1, 2020, the United States-Mexico-Canada Agreement (USMCA) went into effect. Although economists forecast that it will have a modest economic impact, it addresses issues that have become relevant since NAFTA was ratified, such as digital trade and e-commerce. It is also expected to boost exports by $58.2 billion by its sixth year in effect.
When Can We Expect a Full Recovery?
So what does the future hold for international trade? As with so many other things right now, the question as to when international trade will fully recover depends on when the coronavirus abates. Most experts say that a full recovery is hard to pinpoint but probably a ways off.
"A recovery is very hard to predict," Adderton tells me. "We're driving through a storm with no headlights. I believe we have at least 18 months or two years until a full recovery."
At the same time, it looks like we may emerge from the pandemic as a more interconnected world. In February, the United States declared its "strong support" for Dr. Ngozi Okonjo-Iweala to be the next director-general of the World Trade Organization. The move ended months of uncertainty over who would take the helm next.
There's also potential for trade relationships to grow. As Glick explains, the United States may restart certain deals that it paused years ago: "The Comprehensive and Progressive Agreement for Trans-Pacific Partnership, the successor to the Trans-Pacific Partnership, could be back on the table."
The future of international trade may be hazy, but there are reasons for exporters to be hopeful. With the makings of an economic recovery underway, and potential new trade deals in the works, we may emerge from COVID-19 a more interconnected world.
Would you like to learn more about the state of global trade? Sign up for my free webinar, International Trade Snapshot: Past, Present and Future. It kicks off a month-long series of online webinars and events for importers and exporters for World Trade Month. Most events are free! Check the calendar for other webinars.
---
Like what you read? Subscribe today to the International Trade Blog to get the latest news and tips for exporters and importers delivered to your inbox.