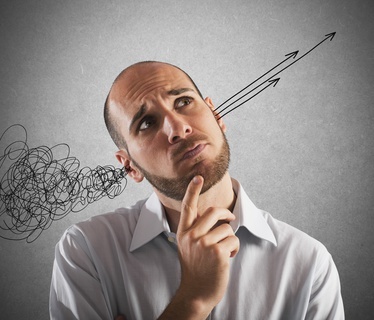 Are you afraid to export goods that require a license? If so, you're not alone. I've talked with exporters who are hesitant to export goods because they know the process would require an export license, and they don't know how to begin to apply for one.
The good news for them (and for all exporters) is that the process of applying for an export license is not so bad at all. In this article, we'll focus on the Commerce Department's Bureau of Industry and Security (BIS) Simplified Network Application Process Redesign (SNAP-R) process for applying for an export license.
Determine Jurisdiction
The first part of any discussion regarding export licensing is to determine the jurisdiction—whether your goods are under the purview of the Commerce Department's Export Administration Regulations (EAR) or the State Department's International Traffic in Arms Regulations (ITAR). This will set the stage for the actions you can or can't take, and it will determine whether you will or will not face any export restrictions or licensing requirements.
You can learn about the process in our chapter five of our free resource, Export Procedures and Documentation: An In-Depth Guide. (And if you have any trouble with that determination, you can ask for a ruling from the Commerce Department.)
Classify Your Products
The next step in determining if you need an export license is identifying if the item you intend to export has a specific Export Control Classification Number (ECCN). All ECCNs are listed in the Commerce Control List (CCL).
When reviewing the CCL to determine if your item is specified by an ECCN, you will need to determine which of the 10 broad categories of the Commerce Control List includes your item and then consider the applicable product group.
The proper classification of your item is essential to determining any licensing requirements under the EAR. You have three options for classifying your goods: (1) you may self-classify, (2) check with the manufacturer, or (3) submit a classification request to have BIS determine the ECCN for you.
Determine If You Need an Export License
Once you've classified your item, the next step is to determine whether you need an export license based on the reasons for control of the item and the country of ultimate destination. You begin this process by comparing the ECCN with the Commerce Country Chart (Supplement No. 1 to Part 738). You can learn more about this process in our white paper, How to Determine if You Need an Export License.
We can also help you determine if a license is required for your items. Check out our Export Controls Wizard to try it out for free.
If You Need a License, Use SNAP-R
Once you've determined that your item needs a license, and that it falls under jurisdiction of Commerce Department, you can go to the BIS SNAP-R website and begin the process of registration.
You have to register for SNAP-R by first getting a Company Identification Number (CIN) and activating a user account. Follow the procedures listed on the website to get started. If you have questions or need help, you can call the SNAP-R Help Desk at (202) 482-2227.
Once you're registered, you can access SNAP-R and apply for your license; you can also apply for commodity classification requests, encryption registration, reexport license applications, and license exception AGR notifications.
Resources
If your company has lots of products that need licenses, you should attend the Complying with U.S. Export Controls seminar sponsored by BIS. It's an invaluable resource for exporters—you'll get in-depth guidance on how to do the export license determination process (and it also covers SNAP-R process with a live demonstration.)
As always, your local U.S. Commercial Service office is another important resource if you have questions or concerns about applying for an export license. You'll find the nearest Commercial Service office on the export.gov website.
---
This article was first published in April 2016 and has been updated to include current information and formatting.