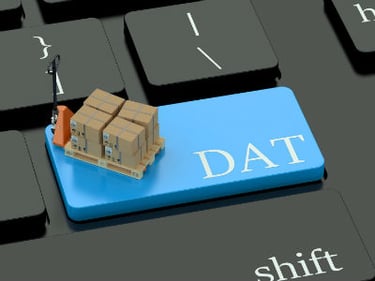 Incoterms are the official International Chamber of Commerce (ICC) rules for the explanation of trade terms. Incoterms 2010 is adhered to by all major trading nations of the world, and it is the authoritative text for determining how costs and risks are allocated to parties conducting international transactions. Incoterms facilitate the conduct of international business by defining the responsibilities of the involved participants.
This is the 10th article in our series investigating the basic meaning of all 11 Incoterms. We've also covered the following:
Today, we're discussing the Incoterm DAT, also known as Delivered At Terminal.
---
---
What Does the DAT Trade Term Mean?
According to the International Chamber of Commerce, Delivered At Terminal (DAT) means "that the seller delivers when the goods, once unloaded from the arriving means of transport, are placed at the disposal of the buyer at a named terminal at the named port or place of destination." (The full text of the 2010 edition of the Incoterms rules is available at http://store.iccwbo.org/.)
When Can DAT Be Used?
DAT can be used for any transport mode as well as in multiple modes of transport.
Benefits and Considerations of DAT
With DAT, the seller is responsible for arranging carriage and for delivering and unloading the goods from the arriving conveyance at the named place. (Incoterms Explained)
A "terminal" includes any place, covered or not, such as a quay, warehouse, container yard or road, or rail/air cargo terminal.
With DAT, risk transfers from the seller to the buyer when the goods have been unloaded.
DAT is a good option for container operations where the seller bears responsibility for the main carriage. (Incoterms Explained)
Learn More about Incoterms and DAT
Looking for more information about Incoterms? Check out the archive of Incoterms-related articles on our International Trade Blog.
To get you started, we've chosen a few of our most popular articles: