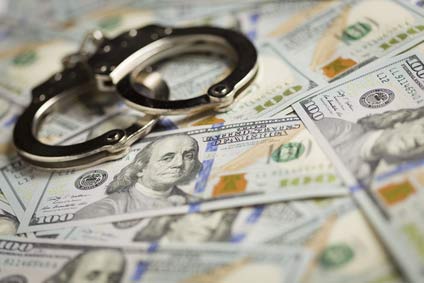 You wouldn't appropriate money from your company for your own use and benefit.
You wouldn't send documentation with a forged signature.
You wouldn't commit fraud in filing or paying your business taxes.
You know each of these actions are illegal—you could face civil and criminal charges, penalties and even jail time for each of these offenses. At first blush, it may seem like relying on your freight forwarder has little in common with the obviously illegal activities. But, in the eyes of the law, a violation of the law is still a violation. So, why are you still relying on your freight forwarder to make sure your exporting practices are compliant?
What Is My Role as an Exporter?
When we talk about export compliance responsibilities of exporters and their freight forwarders, consider this:
You Are the Manager

Software automation makes it easy to input data and send it along. It takes the headaches out of an arduous process, saves time, and ultimately, saves money when done correctly. However, when used carelessly, it also makes it easier for regulators to see mistakes and errors, which can cost you severely. It's up to you to make sure the person or people who are inputting data, completing forms, and signing documents are trained, skilled and ready to explain their work should a question arise.
You should be responsible for your own classification, reporting and recordkeeping. It's easy to pass those responsibilities along to your freight forwarder, but it's a slippery slope, because forwarders rely on the information you provide.
Your freight forwarder is your representative, but they're not you. You know your business the best. They expect accuracy in the documents you provide. Their role is arranging and managing the transportation of goods—not serving as your company's compliance personnel.
You Are the Boss

The freight forwarders your company hires are your stand-ins. Select the best possible candidates to make sure your partnership stays above water. Here are some questions to consider when selecting a freight forwarder:

Does this forwarder have experience in my product, shipment method, and destination country?
How is the staff trained?
What does the forwarder expect of me?
What is the communication expectation, and how will the forwarder meet that expectation?
If your freight forwarder can't or won't answer your questions, move along. Also, be wary of rates that are too good to be true. Often, you get what you pay for. This article gives practical tips for managing your relationships with freight forwarders.

You Are Ultimately Liable

Ultimately, compliance is your responsibility: Take control of export compliance by choosing your freight forwarder wisely and maintaining control of and responsibility for your exports. Remember, you can't outsource liability.
The Department of Commerce's Bureau of Industry and Security (BIS) has published a book, Don't Let This Happen to You, which outlines exporters' compliance responsibilities and includes real-life examples of penalties they have recently issued against individuals and businesses. We've also written extensively on the topic of export compliance. Here are a handful of general export compliance articles that may answer your questions:
What's at risk?
According to the Department of Commerce's Bureau of Industry and Security (BIS), fines for export violations can reach up to $1 million per violation in criminal cases; in administrative cases, fines can result in a penalty amounting to the greater of $250,000 or twice the value of the transaction. In addition, criminal violators may be sentenced to prison for up to 20 years, and administrative penalties may include denial of export privileges. These penalties are almost always devastating for small-to-medium-sized companies.
Fortunately, these situations can be prevented. What You Need To Know About Export Compliance will help you identify other common areas you must consider to remain on the right side of compliance.