The International Trade Blog
Export Compliance
Hazmat Shipping Compliance: How Export Software Can Help
On: January 9, 2023 | By: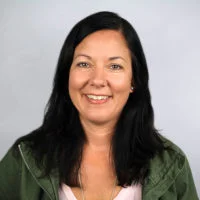 Kari Crane | 4 min. read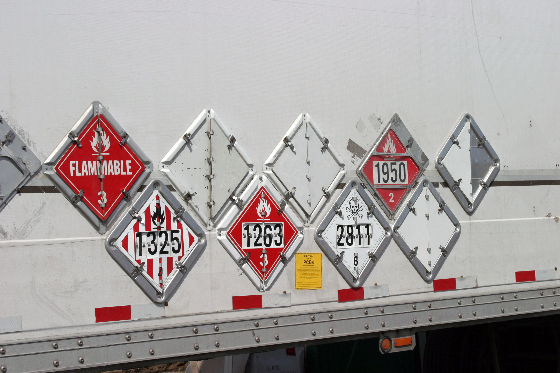 When shipping hazardous materials overseas, there are strict rules and regulations that must be followed around training, packing, labeling and documentation, in both the U.S. and the destination country. For the last piece of that puzzle—documentation—Diamon-Fusion International (DFI) turned to Shipping Solutions.
"I started using Shipping Solutions about 25 years ago, when DFI first started," explained International Shipping Logistics Manager Ana Zax. DFI went searching for a software solution to meet their needs for shipping hazardous materials internationally and found Shipping Solutions.
Diamon-Fusion, a coating used to protect shower doors, glass railings and windows, is manufactured in California and distributed in more than 35 different countries on six continents. When learning about hazmat shipping early on, Ana found that every country has different documentation requirements.
She uses the Shipping Solutions Professional Export Compliance Module, which features a Document Determination Wizard, to make sure she includes all required documents for each country DFI ships to worldwide. Using data compiled by in-country professionals, the Wizard identifies the standard documents required for the entire export journey, including what's required by U.S. and foreign customs. "The module is awesome for finding the right documents," said Ana.
Dangerous Goods IATA and IMO Forms
Two of the most important documents Ana creates with Shipping Solutions are the International Air Transport Association (IATA) and the International Maritime Organization (IMO) Dangerous Goods forms. These forms are required as a way for an exporter of hazardous materials to provide critical information to the aircraft operator or carrier, in a format that is consistent throughout the transportation industry.
Shipping Solutions Professional makes creating the IATA and IMO Dangerous Goods forms quick and easy. If you already know all the dangerous goods-related information for your products, you can store them in the Shipping Solutions Product Database so the information automatically fills in when you select your products.
If you don't yet know the dangerous goods information for your products, Shipping Solutions Professional includes the IATA database of dangerous goods, so you can use the software to find the appropriate information and then complete the dangerous goods forms.
Ana also uses Shipping Solutions to create these forms:
Shipping Solutions includes more than two dozen export documents that users can print or email, and users don't need to retype company, customer and product details on every shipment. That information is saved, so just click the correct choice from a drop-down menu and use that saved time for something else. "I just love this program! It makes my job fast and efficient," explained Ana. "Customers and freight forwarders love my paperwork."
Customer Service and the Annual Maintenance Program
We take pride in our customer service at Shipping Solutions, and always answer phone calls and emails quickly. "Don't get me started on the customer service!" said Ana. "Anytime I have an issue, it is addressed promptly."
Ana uses Shipping Solutions to file electronic export information (EEI) through AESDirect. (AES is integrated with Shipping Solutions, so no need to go to the AESDirect website and retype all of your shipment information.) She said this is one of the areas where the customer service has really helped her. "I have a new customer in Puerto Rico, and AES had some issues because it's a domestic/international shipment," she explained. Shipping Solutions customer service was able to help her figure out the problem and help her with special instructions for that AES filing.
Ana also said she likes getting updates that keep up with compliance changes. With the Shipping Solutions annual maintenance program, users get free software updates and technical support. With rules constantly changing—lately, especially in the case of restricted party lists—using Shipping Solutions means you'll stay on top of updates.
Free Demo
Not following the regulations around hazmat shipping can lead to hefty fines and even prison time. If you'd like help ensuring that you use the right export documents for every shipment, and that those documents are completed correctly, sign up here for a free demo of Shipping Solutions.
---
Like what you read? Subscribe today to the International Trade Blog to get the latest news and tips for exporters and importers delivered to your inbox.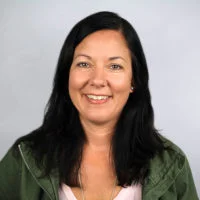 About the Author: Kari Crane
Kari Crane is the editor of Passages: The International Trade Blog. Kari joined Shipping Solutions after working as an editor, writer and designer at a major market newspaper in Texas. Kari has spent her career finding different ways to tell stories and make complex topics easy-to-understand, so she loves helping importers and exporters understand how to navigate the complex world of international trade.