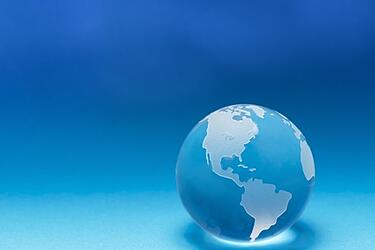 Before you complete a NAFTA Certificate of Origin, it's important to understand the difference between a product labeled MADE IN USA with a product that actually qualifies as originating under the terms of the North American Free Trade Agreement (NAFTA).
The following is an exchange I had with an individual who did not attend one of my NAFTA courses:
Dear John:
My question has to do with field 8 on the NAFTA country of origin form. The instructions for the NAFTA form state:
Field 8: For each good described in field 5, state "YES" if you are the producer of the good. If you are not the producer of the good, state "NO" followed by (1), (2), or (3), depending on whether this certificate was based upon: (1) your knowledge of whether the good qualifies as an originating good; (2) your reliance on the producer's written representation other than a Certificate of Origin) that the good qualifies as an originating good; or (3) a completed and signed Certificate for the good, voluntarily provided to the exporter by the producer.
What exactly does "your knowledge" mean before you can enter "NO 1" in Field 8 of the NAFTA Certificate of Origin? What are the criteria to properly use this option? For instance, if the good has a label saying MADE IN USA, can this option be applied?
Signed,
Just Another NAFTA Victim
---
Dear Jan V:
Your question reminds me of the Michael Feldman radio show Whad'Ya Know? Every week Michael begins his show by asking, "Whad'Ya Know?" The audience responds, "Not Much! You?"
So I ask you, Jan, "What do YOU know?" I mean, what do you really know from that MADE IN USA label? I would suggest that while it tells you where the product was made, it does not tell you enough to make a NAFTA claim.
Before we continue, let us all remember that country of origin labels describe the country of origin of a product. Country of origin is the country where a product takes on its essential character. The country of origin of a product is a much lower standard than classifying a product as originating and therefore qualifying for duty free treatment under NAFTA.
Knowledge can be defined differently depending on the product and the supply chain. Your job is to try to make the strongest possible case about your knowledge. The regulators will be reluctant to tell you specifically what you should do to confidently state "NO 1." They will, however, challenge your ability to make a NAFTA claim without actually having communicated with the producer of the good.
Customs and Border Protection (CBP) has published reasonable care guidelines that imply you need to have some level of documentation describing how you know that the material or good originated. Otherwise stated, your knowledge typically involves some type of first-hand experience with the product, even though you might not have been the producer of that good.
---
---
For instance, let us say you are going to export apples. You arrange with a grower to pick up the apples from their orchard in Washington State. The grower knows nothing about NAFTA and doesn't issue any written statements to you. In that case, you have knowledge that the apples were grown in the U.S. and would qualify for NAFTA. To strengthen your case, you might write a memo for your file about your trip to the orchard and how you watched the apples being harvested and packed and therefore how you know that the apples qualify for NAFTA.
If you bought those very same apples from a food distributor in the U.S. you have no absolute way of knowing that the apples originate unless the distributor makes some guarantee to you that the apples were grown in Canada, Mexico or the U.S. Even if the distributor were to give you a NAFTA country of origin certificate showing it as the producer or the issuer of the certificate, you must still state "NO 1."
You should reasonably question any certificate from a distributor. Distributors may only issue NAFTA certificates if they are the actual producer or exporter. Distributors should help you get a producer's or grower's statement or affidavit and pass it on to you. If they pass along an affidavit from the grower you could then state "NO 2." If they pass along a NAFTA certificate you could state "NO 3."
The point of this windy response is that the farther away you are from the actual producer, the less confidence you may have that a good marked MADE IN USA qualifies for duty-free status under the NAFTA.
If you are dealing with a material or good in a manufacturing environment that simply has a label on it stating MADE IN USA, I would recommend digging deeper to increase your knowledge and building your case that the good qualifies for NAFTA. Better yet, get a statement from the producer.
I regularly survey the students who attend my NAFTA classes on this issue. Companies are rarely willing to accept a simple MADE IN USA label or country of origin statement as proof of NAFTA eligibility. They usually want a statement from the producer that uses the language of NAFTA. That is to say, they want to see the words preference criterion, regional value content, tariff shift, or other similar words on the statements they receive from the producers.
In many cases the "NO 1" designation is a relatively weak statement and is apt to draw scrutiny from the regulators. More often than not, when the exporter does not have a good story supporting the "NO 1" designation, the NAFTA claim will be reversed.
Now the choice is up to you. Are you willing to use a country of origin label to back up your NAFTA certificate? I ask you again, "Whad'Ya Know?"
Please Note: If the above article did not make sense to you, but you are responsible for completing the NAFTA certificate for your company, it is time to learn more about the details of the program. International Business Training offers periodic NAFTA courses around the country. Visit their website for course and registration information.
---
This post was originally published in January 2008 and has been updated to include current information, links and formatting.