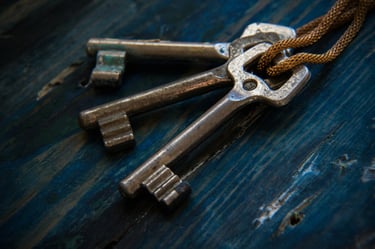 The proforma invoices you use for your exports are quotations prepared to resemble commercial invoices. They lead your negotiation process, and if they are correct, the final commercial invoice you prepare for your buyer will closely resemble the proforma.
As straightforward as these documents appear, it's important to carefully complete the document, paying special attention to these three things:
1. Terms of Sale
Identifying and selecting the correct terms of sale is important not only on the proforma invoice but throughout the whole transaction. Make sure you are including all the appropriate information by downloading a free PDF version of our proforma invoice. The proforma invoice sets the stage for the rest of the negotiation process, so be sure you indicate terms of sale here.
Most U.S. companies are familiar with domestic terms of sale, but there's a lot of room for error if you're not familiar with the set of 11 terms used in international trade. Called Incoterms 2020, these delivery terms are different than the traditional shipping terms used in domestic transactions. Incoterms clearly outline the responsibilities of buyers and sellers throughout the export process. Incoterms 2020 identify with precision key moments of the transaction like when liability is transferred from the seller to the buyer.
2. Description and Classification of Goods
Beginning exporters must remember to include a clear, detailed description of the goods with related information such as the product classification, the country of origin, and the weight and dimensions for your items. The correct six-digit harmonized system (HS) code will allow buyers to determine any duties and taxes they may have to pay, while the weights and measures allow them to calculate delivery costs if they are responsible for that portion of the sale.
Once you've selected the correct HS code, stick to your guns! Sometimes, a buyer may want you to use a different classification code because they can pay less.
Don't do it! The duty rate may be less, but you're putting yourself at risk for committing fraudulent acts. The same is true of understating the value of the goods you're exporting; unscrupulous buyers aren't worth the penalties you may face when you're discovered misclassifying your goods.
3. Determine If You Need an Export License
Sometimes, it's hard work to determine whether or not you need a license for your export. It may seem easier to avoid getting a license, but by skirting the issue, you're risking your reputation and potentially setting yourself up for fines and penalties. It's just not worth it!
If you'd like to know more about this important document and how you can accurately complete it, check out our primer on the proforma invoice.
---
This article was first published in July 2014 and has been updated to include current information and formatting.