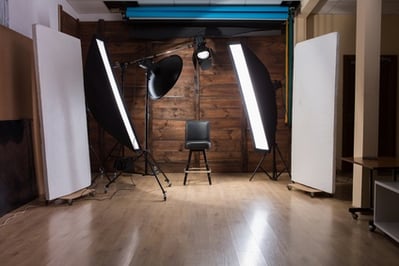 If you've been involved in international trade for any period of time, you've probably heard about Incoterms. They are those three-letter abbreviations that buyers and seller use to help identify who is responsible for what in an import-export transaction.
(If you don't yet know what Incoterms are, check out my earlier post, The Beginner's Introduction to Incoterms.)
But even if you know what Incoterms are, you might not know where they came from or who decides what they should be. As Toto showed Dorothy in the Wizard of Oz, it's important to know who's standing behind the curtain.
A Brief History of Incoterms
As I stated in a previous blog post, "Differences in trading practices and legal interpretations between traders of different countries necessitated a need for a common set of rules. These rules needed to be easy to understand by all of the participants in order to prevent misunderstandings, disputes and litigation."
Incoterms were first conceived by the International Chamber of Commerce (ICC) in 1921, and the first Incoterms rules were created in 1936. They were officially designated Incoterms in 1936. In the time since, Incoterms have evolved into a codified worldwide contractual standard. They are updated as events in international trade require attention, about every 10 years. Amendments and additions were made in 1953, 1967, 1976, 1980, 2000, and 2010. The most recent set of terms is Incoterms 2010.
Who Decides Incoterms?
It's no small task to be in charge of an international standard. These international trade terms are decided upon by 13 ICC commissions made up of experts from the private sector from across the world. These individuals specialize in everything from fields of immediate concern to international business.
According to the ICC website, these policy commissions include:
Arbitration & ADR
Banking
Commercial Law & Practice
Competition
Corporate Responsibility & Anti-corruption
Customs & Trade Facilitation
Digital Economy
Group on Economic POlicy
Environment & Energy
Intellectual Property
Marketing & Advertising
Taxation
Trade & Investment Policy
How Are Incoterms Revised?
The Incoterms 2010 drafting group, led by co-chairs Charles Debattista and Christoph Martin Radtke, were in charge of revising the Incoterms rules. According to the ICC, "The group is formed by experts from various nationalities chosen for their extraordinary contribution to international commercial law and to the International Chamber of Commerce along the years."
Here's a look at the process followed to revise Incoterms:
After the drafting group made its revisions, the revised drafts were circulated broadly and internationally through ICC National Committees, with the resulting comments and suggestions channeled back to the drafting group.
The final draft, once approved by the ICC Commission on Commercial Law and Practice, was submitted for adoption by the ICC Executive Board.
This broad, international consultation aimed to ensure that official ICC products possess an authority as representing the true consensus viewpoint of the world business community.
Learn More about Incoterms 2010
Looking for a simple, fast way to identify responsibilities at a glance? Then download our free Incoterms 2010 Chart of Responsibility. It's formatted so you can print it out and keep it as a handy reference.
Just keep in mind, this useful chart can't supplant reading through and understanding the Incoterms 2010 official rules, which are available for purchase from the ICC website. For a more detailed understanding of how to apply these rules, you'll find a variety of books, seminars and webinars on the topic at the International Business Training website.
Of course, the International Trade Blog has an excellent collection of useful Incoterms-related articles that you can access for free at any time.
---
This article was first published in August 2015 and has been updated to include current information, links and formatting.