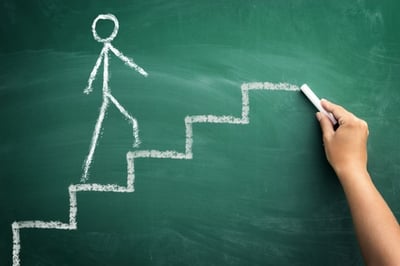 As the date for the AESDirect move to the Automated Commercial Environment (ACE) platform looms closer, you may be wondering what preparations you need for the change. We've compiled five things you should do right now in order to prepare for ACE.
1. Create an Account on the ACE Website
This is as straightforward as it sounds—just go to the ACE website and create an account. It takes only a few minutes. An ACE account allows for multiple EINs to be managed under a main account, so be sure to create a main account first and then add additional EINs to the main account.
If you're an importer and an exporter, you may already have an ACE account. If so, you can login to your importer account and add the exporter role to that account.
For help with this step, check out the videos on the U.S. Customs and Border Patrol's website. They have instructions on how to setup a new account or add the exporter role to an existing account.
2. Be Aware of End Dates
You need to know when the AESDirect legacy platform won't allow you to login and file. As Lisa mentioned in her article, Shipping Solutions, AESDirect, and the Transition to ACE, shutdown dates begin at the end of February only for logging in to the AESDirect website. If you login directly to that website to file your Electronic Export Information (EEI), you won't be able to do that after the date specified.
If you use Shipping Solutions export software to file your EEI, those dates DO NOT apply to you. You will still be able to file as you do now until the end of April. However, if you submit a filing but need to login later to make a change, you will need to login via the ACE website after the date specified by Census.
Here are the dates:
Based on the two-digit prefix of your Filer ID, you will no longer be able to login to the AESDirect website beginning on the following dates:
Prefixes 00-19 on 02/29/2016
Prefixes 20-39 on 03/14/2016
Prefixes 40-59 on 03/28/2016
Prefixes 60-79 on 04/11/2016
Prefixes 80-99 on 04/25/2016
If you are already Shipping Solutions user, check out Lisa's article to learn how we're making this transition easy for you.
3. Login to AESDirect on the ACE Platform and Start Filing
Once you've created an account, you can start filing through ACE right away. You'll see that by filing through ACE, it's much easier to generate reports of previous filings.
4. Register for Reports
Once you've registered, you can start generating reports. This is a great enhancement to the AESDirect system, because ACE reports make it simple to audit your information and make sure your filings are accurate.
You can see what you yourself have filed.
You can see what a third party—like your freight forwarder or your customer's freight forwarder in a routed export transaction—has filed using your tax identification numbers.
You can learn more about why you need to take advantage of these enhancements in your exporting in our article Auditing Your Electronic Export Information Filed with AES.
5. Let Shipping Solutions Make the Transition Easy for You
If you're worried you just don't have time to deal with all of the transition from the legacy AESDirect platform to the ACE platform, I've got good news for you: We can take care of it for you.
If you are a Shipping Solutions export software user, you will have to apply for an ACE account or add the exporter role to your existing ACE account now. But that's it! Once you've set up your ACE account, Shipping Solutions will manage the AES migration for you.
The Shipping Solutions software will be updated in plenty of time to comply with the ACE deadlines.
At that time, you'll simply need to install an update, and you'll be ready to go. If you have an active Annual Maintenance Program (AMP) subscription, the upgrade will be free.
You can learn more about how we're making the transition in our article, Important Changes Coming in 2016 for the Automated Export System (AES) Filing.
Looking for More Help with ACE?
For questions about your ACE account, you can call the ACE Account Service Desk at (866) 530-4172, option 1.
General questions about EEI filings can be directed to the U.S. Census Bureau's Data Collection Branch at (800) 549-0595, option 1.
If you are a Shipping Solutions user, give us a call at (651) 905-1727 with any questions you have about this change. We'll be happy to help!