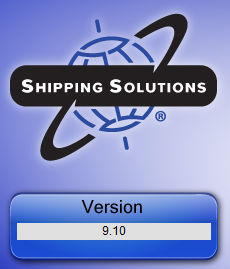 During the last couple of months, AESDirect has been slowly shutting down user IDs, forcing exporters to begin logging in through the Automated Commercial Environment (ACE).
Filing has continued as normal, however, if you use Shipping Solutions export software, but that too is coming to an end. April 30, 2016, is the last day exporters can log into the AES Legacy system and file their Electronic Export Information (EEI), even through Shipping Solutions.
Starting May 1, you will need to use the ACE Portal to access AESDirect and file your EEI. In order to use the ACE Portal, however, you will need to have an ACE Exporter account and Shipping Solutions version 9.10 or 8.10.
If you have an active Annual Maintenance Program (AMP), you can download the update to version 9.10 or 8.10 at the AMP website. If you don't have an active AMP, give us a call at (651) 905-1727 for pricing information.
I wrote a detailed blog post on how to file through the new ACE Portal a few weeks ago. Today I just want to mention a couple things that have come up since Shipping Solutions users have started transitioning to ACE.
Check Boxes You Can't Check
The first time you try to submit your EEI information through the ACE Portal you will need to agree to their terms by checking some boxes and clicking Accept. If you are not able to check these boxes from within Shipping Solutions, login to ACE directly using Internet Explorer, check the boxes, logout, and then return to Shipping Solutions to do your filing.
Select Account Box
Some users may be confronted with a screen like the one below. As long as the Account Name looks correct, simply click the radio button and then click Select and Continue. The ACE ID may not match your Exporter Account ACE ID. If the Account Name does not look right, call the ACE Account Service Desk at (866) 530-4172, option 1.
Can't Print the EEI Document in ACE
This is a known issue and will be fixed in the next release of Shipping Solutions. For now, you can either login to ACE using Internet Explorer and print the document, or you can print a Shipping Solutions document instead, such as the SLI in NCBFAA format. Be sure to copy and paste your ITN number to the EZ Start-EEI screen first.
Who to Call
If you are a Shipping Solutions user, give us a call at (651) 905-1727 with any questions you have about this change.
For questions about your ACE account, call the ACE Account Service Desk at (866) 530-4172, option 1.
General questions about EEI filings can be directed to the U.S. Census Bureau's Data Collection Branch at (800) 549-0595, option 1.