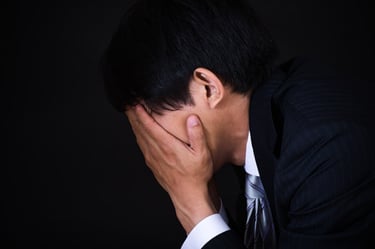 Twenty years ago, it took some effort to become an exporter. Today, primarily due to the internet, you can market your products and services around the globe without even trying. In fact, if your company has a website, you already are!
But just because it may be just as easy for someone in Tunisia to order your products online as it is for a person in Topeka, it doesn't mean you're ready to be a successful exporter. Being an accidental exporter is easy; being a successful exporter—one who makes money, grows a business, and stays out of trouble—takes some work.
Here are several important tips you can use to become a successful, professional exporter with a respectable company:
1. Develop Your Export Strategy
Identify products to sell.
Most, but not all, exporters sell something tangible, but that's not always the case. Some companies export services or knowledge, but that doesn't make them any less of an exporter. (That's right—you can be an exporter without knowing it!)
Whatever it is, you must identify a product or service that people in other countries want to buy. That leads us to the next step.
Identify markets to sell to.
Where do you want to sell your product? Do your research to determine if there are applicable duty rates, tariffs or other taxes in the markets you're interested in exporting to. You should also make sure it's not illegal or especially cumbersome because of export license regulations. Make sure you're asking the right questions when considering if you should modify your product for export markets.
Identify your strategy for selling.
1. You can sell directly to end users. If you choose to sell directly to the end user, your company is responsible for all aspects of the transaction—shipping, payment, product servicing, etc.—unless you make other arrangements. If you don't anticipate and include these costs upfront, you may end up with less profit than you were hoping for.
A Basic Guide to Exporting has helpful information about planning for direct sales, as well as government agencies that can assist you with your sales.
2. You can sell to distributors who purchase goods from you (often at a discount) and resell them for a profit. When working with a foreign distributor, expect to have less responsibilities for support and service; the distributor will take care of these aspects, which can be challenging for new exporters.
The U.S. Commercial Service can help you find and select distributors who are reputable and advise you in beginning steps with your distributor.
3. You can use partners. Partners represent a step up from a distributor relationship. In this case, you may find an existing company in your intended foreign market who has an existing distribution and support system in place. Partnering with such a company can make entering a new market easier and can lessen the cost and pain of setting up an infrastructure in a country.
Identify how you will support your products.
In addition to figuring out what you're selling, where you're selling it, and how you plan to sell, you're responsible for planning and implementing the care you provide after the sale. That includes determining how you will support your products; a critical factor if you want to be a successful exporter with a good reputation. Things to consider include service, technical support, warranties, and returns.
International trade makes it more difficult and costly to service, repair or replace damaged goods or items. Two major service delivery options include the following:
1. Requiring the buyer to return the product. This is an expensive option. It is also inconvenient for the foreign buyer. They are saddled with high costs and don't get to use your product for an extended amount of time.
2. Figuring out a way to service your product locally. This is a cost-effective, time-saving option for most exporters. Options include using local service facilities or creating an office to provide service in-country.
How you handle your service and support will speak volumes about your reputation to your customers (current and potential). Make sure you take the time to plan for this in advance, so you don't waste customers' time and try their patience once your export transactions are already underway.
Identify any intellectual property concerns.
Intellectual property (IP) considerations are tricky. When you export, you don't get the benefit of the U.S. rights granted in the U.S. by patents, trademarks, registrations, copyrights, et al. In a foreign country, these protections may mean little, if anything. You'll want to do your research beforehand to identify how intellectual property issues are handled in the country or countries you will be exporting to.
We've got several articles that will help you navigate the choppy waters of IP. Read each of them to learn specific methods and hints that can assist you as you proceed:
You can get help with intellectual property issues and learn about the U.S. government's Strategy Targeting Organized Piracy (STOP) initiative at STOPfakes.gov.
Decide how to price your products.
Pricing is one of the most difficult challenges for all exporters, even experienced ones. According to A Basic Guide to Exporting, there are 10 questions you need to answer in order to make sure you're determining the best price for your product.
1. What price should your company sell its product in the foreign market?
2. What type of marketing positioning—also known as customer perception—does your company want to convey from your pricing structure?
3. Does the price reflect your product's quality?
4. Is the price competitive?
5. What type of discount and allowances should your company offer foreign customers
6. Should your prices differ by market segment?
7. What should your firm do about product-line pricing?
8. What options are available if your firm's costs increase or decrease? Is the demand in the foreign market elastic or inelastic?
9. Is the foreign government going to view your prices as reasonable or exploitative?
10. Do the foreign country's anti-dumping laws pose a problem?
Traditionally, determining proper pricing depends on costs, market demand, and competition. You'll also want to consider additional costs the importer will incur, including tariffs, customs fees, currency fluctuation, transaction costs, and value added taxes, because they can add to the final price substantially and may even double the U.S. domestic price of your good.
Another aspect of pricing is the initial export transaction, which begins with the receipt of an inquiry form that is followed by a request for a quotation. You'll prepare a proforma invoice in order to describe your product, set a price, set timetables, and specify terms of sale and terms of payment.
Pricing is a complicated, important aspect of your new exporting venture, so make sure you're doing all of the research you need to do to understand how and what to charge for your products. Looking for more help with pricing your goods?
2. Review and Understand Export and Import Regulations
Make sure you know if there are any restrictions on exporting your goods from the U.S.
Determining which of your products are subject to export regulations is one of the first, most important steps you'll need to take. Here are some key things to look out for:
Export license requirements. A relatively small number of exports require a license from either the U.S. Department of Commerce or another U.S. agency like the State Department. Depending on your product's technical characteristics, destination, end users, and the end uses, your product may be one of them.
Our white paper, How To Determine If You Need an Export License, is a must-read resource for new exporters. Once you've done your background research, you can use our Export Controls Wizard to find out more about your specific product's requirements.
Embargoed countries are countries you are not allowed to do business with. You will need to find out what those countries are and then not export with them. You can find out more about embargoed countries and export regulations in our articles, Six Basic Steps for Export Compliance and The Three R's of U.S. Exporting.
Restricted parties are individuals, businesses and other organizations that have been identified as engaging in activities related to the proliferation of weapons of mass destruction, are known to be involved in terrorism or drug trafficking, or have had their export privileges suspended. You should not be doing business with people and organizations on these lists.
All exporters should check all the parties in every export transaction against the various denied party screening lists to prevent penalties. You can do this manually via the Federal Register, but be aware that you have to check every single list in order to be in compliance. Yes, it is time consuming, but you could face jail time if you are found to be violating these regulations.
To make it easier to stay in compliance and save you precious time, you can try our Restricted Party Screening Wizard for free. Because this information is stored online on our secure web server, you can be sure that you are accessing the most current information available.
Find out if there are any restrictions on importing your goods in prospective countries.
Just as there may be restrictions on exporting your goods from the United States, there may be limits or prohibitions about importing goods into your chosen market(s). In addition to identifying the correct Harmonized System (HS) number for your products, which is used to determine how much duty you must pay for the goods, you need to be aware of other various types of import controls for your products including import licenses and permits, various types of certificates, absolute and tariff rate quotas, and anti-dumping and countervailing duties.
Research to see if your products qualify for any free trade agreements (FTA).
You'll want to do your research to see if your products could qualify for any FTAs that could potentially save you a lot of money. In The Not-So-Sexy Checklist for Becoming a Successful Exporter, we mention the importance of finding out if the duties and taxes that may be added to the cost of your goods could prevent them from being competitive in a chosen market.
3. Prepare Your Goods For Shipping
Identify partners like freight forwarders.
Whether you're looking for a new partner or reviewing your relationship with your current freight forwarder, here are at least seven questions you should ask:
Do I have a specialized product line or type of import?
How many ports will I be using for imports?
Is automation easy with this partner?
What is the broker or freight forwarder's general reputation?
Do I need a dedicated account representative?
Do we have a written working agreement?
Are there warning signs?
The answers to your questions about freight forwarders will help you identify if your relationship is as functional and profitable as it could be.
Understand Incoterms.
It may seem easier said than done, but you can't skip this step. You absolutely must know what you're talking about when you use these three-letter codes.
The International Chamber of Commerce has just released these international trade terms, which they call Incoterms 2020 and which are effective beginning January 1, 2020. You need to make sure you're using the best term for your export or import.
We've written extensively about Incoterms. Here are a couple of the most popular resources:
Understand product labeling requirements in your destination country.
Here are a few things you need to consider:
Does the country legally require using specific language?
Do the product content and country of origin need to be included?
Are weights and measures stated in the local units?
Do items need to be labeled individually?
Pack your goods.
Think about this for a second: Losses from improperly packed containers add up to $5 billion a year worldwide. That's a pretty good reason new exporters should make sure they're avoiding potential problems when they prepare their export shipping crates.
In our three-part series, The Art and Science of Packing a Shipping Container, we explain several tips that can help you make sure your goods and containers are prepared for the journey ahead. You can also download a free export packing list to help you in your export process.
Understand and correctly apply hazmat requirements if appropriate.
Depending on what you're exporting, you may need to apply certain hazmat and/or dangerous goods, requirements. To get an understanding of the basics of shipping dangerous goods, watch the free recorded webinar: An Introduction to Shipping Dangerous Goods.
The regulations for shipping hazardous materials and dangerous goods have a variety of similarities and differences, which you can learn about here. However, the most important step you can take when dealing with hazardous materials danger and dangerous goods is to make sure you and the employees who will be dealing with these goods are thoroughly trained and knowledgeable about these regulations.
Companies like CARGOpak can help you get effective hazmat and dangerous goods training through on-site DOT Hazardous Materials (hazmat) compliance training classes, as well as live, instructor-led webinars.
Make carrier choices.
New exporters need to decide what methods they are going to use to get their goods to their destinations—air, ship, rail, road or a combination. Just as with freight forwarders, make sure you're asking questions, not just partnering with the first company you meet. Be aware that what you think may be the most inexpensive, efficient ways to carry your exports may not be, and explore all of your options to find the most economical and efficient combination.
Understand insurance requirements.
Insurance is an important, necessary protection for U.S. exporters. A Basic Guide to Exporting covers the options available and the information you need to know in order to purchase insurance, and you should also consult with international insurance carriers or freight forwarders for more information about your specific goods.
4. Complete Your Export Paperwork
Once you've completed all of the above steps, you've still got a way to go. You now need to fill out all of the documentation and supporting paperwork that will accompany your goods on their export journey. This is crucial to the success of the new exporter, because any errors (even simple typos) in your paperwork could delay your shipments and delay your payday.
Depending on what you're exporting, you could have dozens of forms to complete. You can either do this slowly—by typing the same information again and again—or you can use a product that's specialized for export documentation: Shipping Solutions. With Shipping Solutions, you'll complete your paperwork up to five-times faster than the traditional, manual process. Request a free online demo of the software today.
5. Make Sure You Get Paid
Arguably the most important part of being an exporter is getting paid for your goods. To make sure you get paid, you need to find an international banking partner and understand all of your payment options.
Find an international banking partner.
1. Interview several bankers from multiple banks. Get an idea of whom you're comfortable with, whom you have a good rapport, and whom you can trust.
2. Make sure your bank can help you. The bank you choose should provide valuable guidance in getting paid, but that's not all. A good fit will help you with assessing creditworthiness and identifying the best payment methods for your particular situation.
3. Your bankers need to know the details about each type of document and supporting information you need in order to facilitate a smooth letter of credit. They also should know the sticking points regarding letters of credit and any other payment type, and can advise you regarding the best payment methods for your exports.
Understand your payment options.
Just as you need to make sure your banking partner is someone you feel comfortable working with, it's your responsibility to make sure you understand the terms that can help you get paid and know your payment options.
The five methods of payment in international trade are consignment, open account, documentary collections, letters of credit, and cash-in-advance. Methods of Payment in International Trade provides information about each method.
Do the work now, and you'll worry less later.
For new exporters, it's easy to be so excited to get started that you jump the gun and get penalized. However, by stepping back and taking care of these five things up front, you'll have much less to worry about down the road.
While this is by no means a comprehensive list, it is a good starting point. By taking responsibility for understanding terms, regulations, procedures and processes, you stand a great chance at becoming a successful exporter.
---
This article was first published in August 2015 and has been updated to include current information, links and formatting.