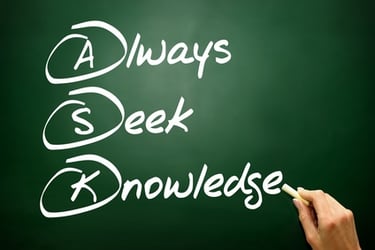 Have you ever had to file your EEI with AES and forgotten your ECCN? Or attempted to complete your export paperwork and realized BIS classified your item as EAR99 and you can ship under NLR? Or does this sound like Greek to you?
Exporters have a language all our own—from common terms we see and use everyday to acronyms we may have to look up to remind ourselves of. Chances are you use many of these acronyms every day, but there may be some you forget from time to time. (I know I do!)
That's why I thought it would be helpful to compile several dozen of the most common exporting acronyms (sorted alphabetically) into a cheat sheet that translates these terms for me. How many are you familiar with?
EXW (Ex Works)
FCA (Free Carrier)
CPT (Carriage Paid To)
CIP (Carriage and Insurance Paid To)
DAT (Delivered at Terminal)
DAP (Delivered at Place)
DDP (Delivered Duty Paid)
FAS (Free Alongside Ship)
FOB (Free on Board)
CFR (Cost and Freight)
CIF (Cost, Insurance, and Freight)
Hopefully you can bookmark this list and use it when you just can't recall the difference between FTA, FTR and FTZ.
Now, I know I didn't include every acronym in this cheat sheet. Which ones did I miss? Leave a comment below with your suggestions.